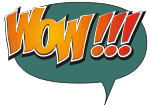 That was the typical reaction of the 400,000 commuters, tourists, and bowling fans who walked into Grand Central Terminal's Vanderbilt Hall on August 3rd and 4th, 2011. What greeted them was the visual surprise created by the Teen Masters Grand Championships Bowling Arena which had appeared overnight and the sound of bowling balls crashing into pins reverberating against the Grand Central's pink marble walls.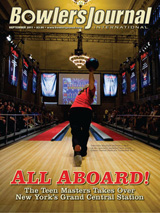 The sport of bowling was on display in the media capital of the world. The young bowlers who stepped onto the approach had to face the distractions that come with competing in one of the busiest buildings on the planet and the pressure of competing for the largest scholarship award in bowling history: a $64,000 scholarship from Presenting Sponsor Ebonite. They did not disappoint as they displayed amazing poise, extraordinary talent, and remarkable sportsmanship. With major publications such as Sports Illustrated, the New York Times, the Wall Street Journal, and media outlets such as Huffington Post, NBC, ABC, CBS and even MSNBC looking on, it was a showcase event for the positive impact the sport can have on the lives of teens.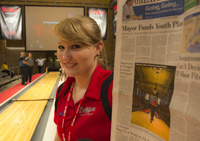 The Teen Masters has come a long way since its humble beginnings in 1997.
Please note that you can click on images to enlarge.
Not only is it America's longest running national youth bowling competition, it has awarded well over $1,000,000 in college scholarships. And we're just getting warmed up. 2012 promises to be the Teen Masters' most agressive year yet as we plan to award a larger pool of scholarships to a larger number of bowlers.
Following the completion of Teen Masters Qualifying events held from coast to coast, the top competitors will advance to the Teen Masters National Finals July 8 - 12. The weeklong competition will be a grueling test of skill and perserverance. The young bowlers who survive will once again step onto the biggest bowling stage in the world - New York City's Grand Central Terminal!
The Teen Masters will provide transportation and hotel accommodations for the bowlers and a parent/guardian advancing to Grand Central Terminal in New York City.
Who
- We are on a quest to find the best bowlers in America, and are offering competition and awards in separate High School and Under 14 divisions. While the Under 14 division is relatively brand new, the high school division is entering its 15th year of competition and history has shown that there is a lot of talent at all levels. Just take a look at our history: New York's Brittni Hamilton won as a sophomore! Minnesota's Amanda Burgoyne won as a freshman! Kamron Doyle made the cut to match play as a 4th grader! At our national championships, 64% of the athletes who advanced to match play are underclassmen! (Hey college coaches - do you see the fertile scouting and recruiting ground we see?) If you have the game to make it out of one of our regional qualifying events, we don't care if you're a senior, freshman or even a 2nd grader! We just insist that you meet our age requirements, are in school, and are a decent student.
What
- We love cake and ice cream, but believe they should be served at parties, not in a bowling competition designed to determine the best youth bowlers in the US of A. Instead, we serve up challenging Teen Masters' lane conditions, ones which will test your bowling skills and your character.
The "H" word? We refuse to even say it. The Teen Masters is scratch. S C R A T C H! Here's how it works: You knock them down, we add them up. Knock down more than the others do, no matter how many or few that might be, and we'll reward you for your skill, determination, and perseverance. (See that word, "perseverance?" Look it up, because you're going to need a healthy dose of it. Life requires it, so why shouldn't we?) And what was true in 1997 is still true today: Be sure to bring your spare game!
If you are up to the challenge, earn your way to the Teen Masters National Championships by entering one of our regional events and you'll compete for your share of the richest scholarship prize fund in bowling history!
Where
- We're scheduling regional qualifying competitions from coast-to-coast from March through May open to anyone and everyone who is eligible for the Teen Masters.
When
- Regional qualifying is tentatively scheduled to begin the weekend of March 3rd and conclude the weekend of May 26th.
For more details, please see our "
Competition Rules.
"