If you were unable to participate in a 2018 Teen Masters qualifying event, the Direct Entry is your ticket to America's premier championship event exclusively for high school bowlers and younger.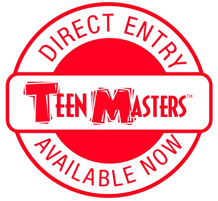 How to Purchase a Direct Entry
STEP ONE
: Register a
Youth Bowler
account on TeenMastersBowling.com.
If you do not already have an account, please click "
HERE
" to register now.
Select YOUTH BOWLER in the drop down list below
Click CONTINUE
Fill in all the blanks
Click PLEASE REGISTER ME WITH THE TEEN MASTERS
Respond to the validation links sent to both email addresses you provided
STEP TWO
: Purchase the Direct Entry
Login to your Youth Bowler account
Click BOOK EVENTS.
Select NEVADA and Las Vegas.
Select your preferred Direct Entry Singles squad by clicking the BLUE shopping cart to ADD TO ORDER LIST. The times listed (A – 11:30 am, B – 1:30 pm, C – 3:30 pm) are each squad's mandatory orientation/practice time on Sunday, July 1st.
If you need to purchase PBA SKILL 3.02 ball, click the PRO SHOP tab and add the desired weight/quantity to your order list.
Proceed to Checkout and pay.
Entry confirmation emails will be sent to the bowler and parent/guardian.